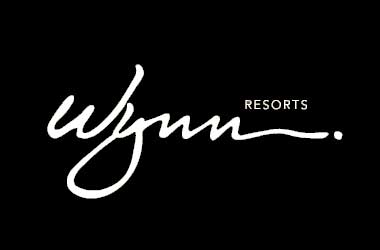 The stock of Wynn Resorts (NASDAQ: WYNN) hit a 12-month high of $139.67 in the last week of June. In the past one-and- a-half- years, the stock has gained about 170%.
In the first half of 2017 alone, the stock has appreciated by 53%. Macau, which contributes to nearly 64% of total revenues of Wynn, has been seeing a positive revenue growth for the past ten months.
Thus, the rebound after a negative growth period of 26 months has certainly contributed to an increase in the share price. We anticipate the stock to remain bullish in the near term future, due to the reasons below.
According to the latest reports, Macau casino revenue grew 25.9% y-o-y to 19.9 billion patacas ($2.5 billion) in June. However, it was below Bloomberg's consensus estimates of 30% growth.
Wynn Las Vegas
The anti-corruption measures taken by Beijing and a crackdown on money laundering was mainly responsible for the industry to miss forecasts. However, most of the ATMs in that region has been fitted with face recognition technology to verify users. Industry analysts believe that such measures will not deter people from visiting Macau.
The total gaming revenue of Macau in the first half of 2017 was 126.4 billion patacas ($15.4 billion), up 17% on y-o-y basis. It is the highest recorded growth since February 2014.
Analysts at JP Morgan expect gaming revenue to increase 11% in the third-quarter and 4% in the fourth-quarter. Union Gaming has presented a much rosy picture with forecasts of 15% and 7% growth for third and fourth-quarter, respectively. On the basis of growth prospects, investment research firm Instinet raised Wynn's price target to $137, from $130 issued earlier. Similarly, Deutsche bank reaffirmed its hold rating with a price target of $138 for the stock of Wynn Resorts. Thus, fundamentally, we forecast an appreciation in the share price.
The stock has been consolidating at 130 levels, as shown in the image below. The positive reading of the Chaikin money flow indicator confirms the flow of money into the stock. Furthermore, the stochastic RSI indicator is in the oversold region. Thus, an uptrend in the share price can be expected.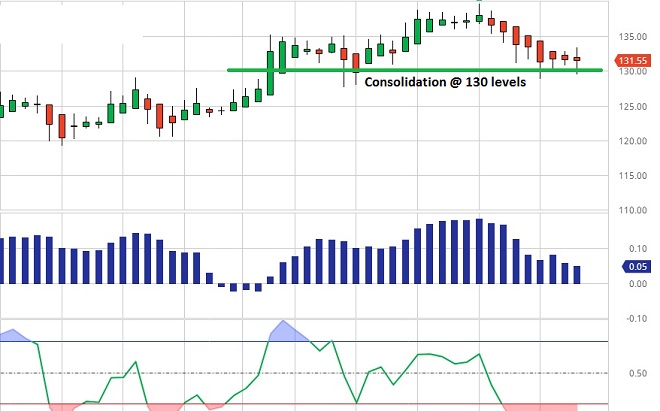 As a binary trader, we would like to capitalize on the uptrend by purchasing a high or above contract, when the stock trades near $132 in the NASDAQ. Furthermore, while entering the trade, an option expiration date around July 19th would be chosen by us.