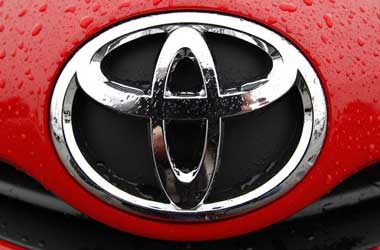 Toyota Motor Corp Ltd (NYSE: TM), which remains the world's largest automobile manufacturer since the Tohoku earthquake in 2011, delivered a stupendous performance in the first-quarter of fiscal 2018. The company reported a 7% and 11% increase in revenue and earnings, respectively, compared to the first-quarter of fiscal 2017.
However, the stock remains range bound between $112 and $114 due to a 10.6% y-o-y decline in operating margin. Still, on the basis of robust quarterly performance and upwardly revised FY18 outlook, we anticipate the stock to rally soon.
The Japanese auto manufacturer reported Q1 2018 net income of ¥613.06 billion ($5.52 billion), compared with ¥552.47 billion in Q1 2017.
On a per share basis, earnings jumped to ¥202.84 ($3.65 per ADR), from ¥179.11 in the year-ago period, and surpassed Zacks estimates of $2.68 per ADR. On a consolidated basis, first-quarter 2018 revenues increased to ¥7.05 trillion ($63.51 billion), from ¥6.59 trillion in the corresponding quarter of fiscal 2017. The Zacks Consensus estimate was $60.89 billion.
Toyota USA
Operating profit for the April-June quarter declined 11% to ¥574.29 billion, from ¥642.23 billion, but exceeded the Wall Street Consensus estimates of ¥538.3 billion yen. Consolidated vehicle sales for 1Q18 was 2.22 million units, an increase of 42,452 units from the similar period of fiscal 2017. Vehicle sales increased in North America, Europe, and Japan, but declined in Asia.
Segment wise, the Automotive division recorded revenues of ¥6.37 trillion ($57.39 billion) in Q1 2018, compared with ¥6.02 trillion ($55.74 billion) in the prior year's similar quarter.
The Financial Services segment reported an increase in the quarterly revenue to ¥503.7 billion ($4.5 billion), from ¥438.9 billion ($4.1 billion) in the year-ago period. All Other businesses' segment revenue was ¥337.9 billion ($3 billion), up from ¥249 billion ($2.3 billion) last year.
Toyota also reaffirmed its FY18 consolidated vehicle sales outlook of 8.90 million units. However, the guidance is slightly below 8.97 million vehicles sold in FY17.
The company anticipates FY18 revenues of ¥ 28.5 trillion ($259.1 billion), which translates to a 0.4% decline on y-o-y basis. Toyota also raised its operating income guidance to ¥1.85 trillion ($16.82 billion) for fiscal 2018, from the prior outlook of ¥1.6 trillion ($15.2 billion). However, the latest operating income guidance is 19.8% below the operating income recorded in fiscal 2017.
Finally, the company also raised the net earnings view for full-year 2018 to ¥2.05 trillion ($18.63 billion), from ¥1.5 trillion ($14.3 billion) issued earlier. Again, the net income guidance is 18.1% lower than FY17 net earnings.
Toyota has also entered into a partnership with Mazda to set up a $1.6 billion assembly plant in the US and work together on new technologies for electric vehicles. The investment is expected to create about 4,000 jobs in the US and produce 300,000 vehicles annually. Thus, strong Q1 2018 results and raised FY18 guidance is expected to keep the stock bullish in the short-term.
Technically, the stock has broken the descending trend line, as shown in the image below. The Chaiking money flow is above the zero level, while the MACD indicator's reading has turned positive. Thus, technically, we predict the possibility of an uptrend in the stock.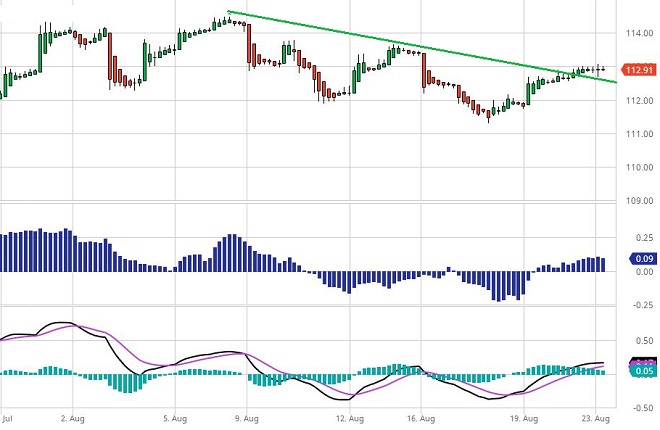 To benefit from the analysis, we wish to invest in a high or above option offered by any reputed broker. The contract should be valid for a week. Additionally, at the time of investing, the stock should be trading near $112 in the NYSE.