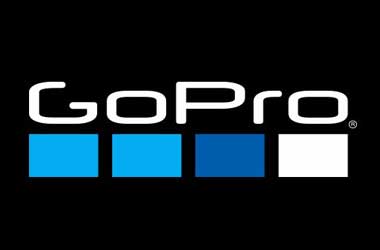 On the basis of Q2 2017 GAAP and non-GAAP net loss that narrowed from last year, the forecast predicted by many was an appreciation in the stock of wearable action camera manufacturer GoPro Inc (NASDAQ: GPRO).
Binary Brokers expressed an interest to purchase a call option to gain from the predicted uptrend.
The stock, which was trading at about $9 at that time, closed above $10 in a week's time.
Correspondingly, the option expired in the money. We anticipate the uptrend to continue due to the facts provided below.
Last Thursday, GoPro stated that it expects FY17 third-quarter revenue to be at the high end of its prior guidance range of $290 million to $310 million. The company also anticipates the gross margin to be at the higher end of its forecast range of 36% to 38%.
GoPro
On a non-GAAP basis, GoPro now expects to be profitable in the third-quarter of 2017. While announcing the second-quarter results, the company had stated that it expects a net loss of $0.06 to earnings of $0.05 per share in Q3 2017.
Since October, the stock had fallen by almost 50%, mainly due to concerns over the possible loss of market share to smartphones and similar devices from rivals such as Garmin and Sony. The delay in the launch of Karma drone and production issues related to Hero 5 camera also had a negative impact on the sales, thereby creating a bearish view of the stock.
GoPro has managed to sort out the production related issues and is now preparing itself to launch Hero 6 by the end of this year. Along with Hero 6 – the latest version of its action cameras – GoPro is also planning to introduce a new Fusion 360 camera during the upcoming holiday season.
Commenting on the upwardly revised guidance, GoPro's COO Porber stated that the company is optimistic of achieving a double-digit revenue growth and turning profitable on a non-GAAP basis in 2017. More importantly, GoPro now sees an increase in demand for its products, which would result in a turnaround in operations. Thus, an upwardly revised guidance, the planned introduction of HERO 6, and an increase in demand for the products is expected to keep the stock of GoPro bullish in the current quarter.
The stock has broken the upper band of the Keltner channel. Additionally, the Chaiking money flow indicator is moving above the zero level. That confirms bullishness in the stock. Thus, we can expect the stock to consolidate and rise further.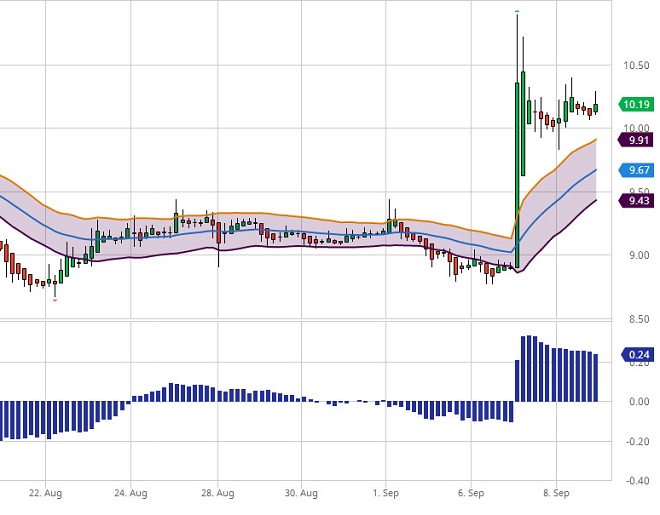 We may trade a call option offered by any of the binary brokers listed here. The factors which are worth considering before entering a trade are the market price of the stock, which should be near $10.50, and expiry date, which should be closer to September 21st.