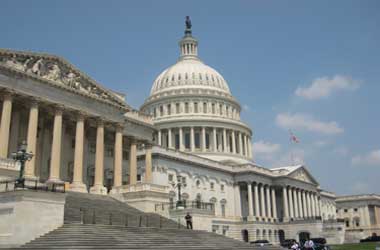 Bitcoin has received its fair share of criticism from different experts and analysts over the last few years but that hasn't dimmed its popularity. Bitcoin once again took a beating to its reputation after renowned economist Nouriel Roubini put forward a prepared testimony to U.S Congress where he called bitcoin the 'Mother of all Scams'.
U.S Congress as well as investors around the world will pay attention to what Roubini says because he was one of the few global financial analysts who was able to predict the financial crisis in 2008. Roubini made his presentation to the U.S. Senate Committee on Banking, Housing and Community Affairs and cautioned them about the scams and financial bubble that bitcoin had caused.
He used bitcoin's dramatic fall in value from the heights of $20,000 in December 2017 to $6,200 in October as a great example of what he was looking to convey. He said that hundreds of individuals had sought his opinion when bitcoin was at its heights and asked him if they should buy bitcoins.
Roubini said thousands of investors who had no idea about cryptocurrencies were lured into buying bitcoin because they wanted to get rich quick and ended up being scammed, swindled and cheated by crypto scammers. Many analysts on Wall Street have also supported Roubini's claims against bitcoin but have backed blockchain technology which bitcoin operators on.
Roubini Not A Fan Of Blockchain
While hundreds of financial institutions around the world are embracing blockchain technology for the numerous advantages it offers them, Roubini is not a fan of the blockchain and debunked the technology.
In a statement, Roubini said
Now that the crypto bloodbath is in full view the new refuge of the crypto scoundrels is 'blockchain', the technology underlying crypto that is now alleged to be the cure of all global problems, including poverty, famines and even diseases. But as discussed in detail below blockchain is the most over-hyped and least useful technology in human history
His views regarding blockchain technology were debunked by the director of research at Coin Center. Peter Van Valkenburgh said blockchain was by no means perfect but it was an IT breakthrough that will have a positive impact on numerous fields going forward.
Valkenburgh pointed out that e-mail wasn't perfect when it was invented in 1972 but it was tweaked over the years to become a powerful mode of communication in the 21st century and so will blockchain technology.