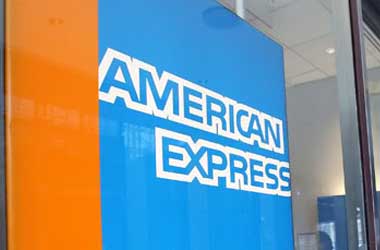 Last week, credit card company American Express Company (NYSE: AXP) reported a 8.6% y-o-y increase in revenue and 19.3% y-o-y jump in earnings in the third-quarter of fiscal 2017. Further, AMEX also raised its fiscal 2017 earnings per share guidance.
Despite heavy competition, the company posted an impressive growth in all its business segments. Further, AMEX also recorded a decline in adjusted operating expenses.
Thus, on the basis of details presented below, we expect the stock of AMEX, which closed at $92.38 yesterday, to rally further in the days ahead.
Total revenues of the New York-based company increased to $8.436 billion in the third-quarter 2017, from $7.774 billion in the year-ago period. Net income in the September quarter 2017 was $1.356 billion, or $1.50 per share, compared with $1.142 billion, or $1.20 per share, in the corresponding quarter of 2016. The Zacks analysts' had anticipated earnings of $1.47 per share on revenues of $8.32 billion.
American Express
Segment wise, the US Consumer Services recorded a September quarter 2017 net income of $475 million, up 18% from $401 million in the similar period last year. International Consumer and Network Services posted Q3 net income of $286 million, an increase of 85% from $155 million last year. Global Commercial Services generated a 14% y-o-y increase in net income to $529 million. Global Merchant Services reported a net income of $368 million in the September quarter, up 3% on y-o-y basis.
Consolidated provisions for losses increased 53% to $769 million, from $504 million a year go. A strong growth in the loan portfolio and an anticipated increase in the delinquency rates and lending write-off contributed to the rise in provision for losses.
AMEX also stated that its third-quarter adjusted operating expenses decreased to $2.608 billion, from $2.717 billion in the corresponding quarter of 2016. On the basis of prevailing momentum, AMEX raised its fiscal 2017 earnings estimates. The company now expects earnings of $5.80 to $5.90 per share, instead of $5.74 estimated previously. Thus, fundamentals favor a short-term rally in the stock price of AMEX.
The rising accumulation indicator reflects the bullishness in the scrip. Further, the oscillator of moving average is ascending towards the zero level. The stock has also a strong support at 91.40. Thus, we can expect the continuation of the uptrend.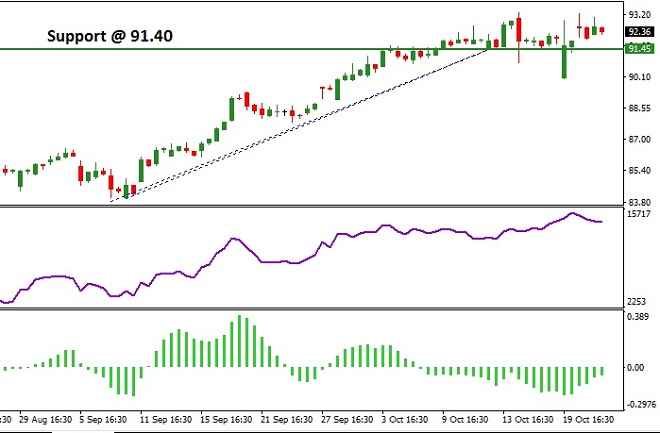 A call option is well suited for investment in the current scenario. A strike price of about $91 and an option expiration date around October 31 will be ideal for the trade.